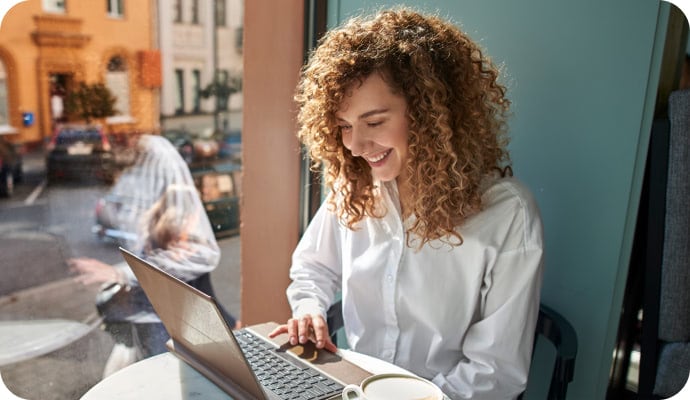 Safer and private browsing — for free
Browse, message, and shop in peace while we help block online threats and phishing attempts with Norton Secure Browser — free protection for your digital life.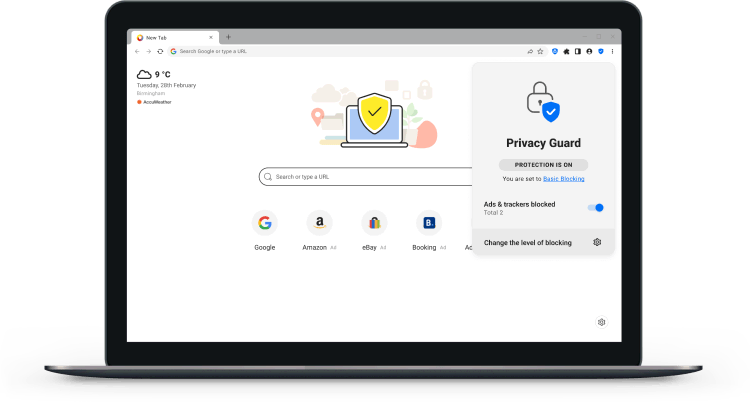 Browse with greater privacy
Search and shop more safely — block cybercriminals and easily control ads, trackers, and even browser fingerprinting from one, easy-to-find location.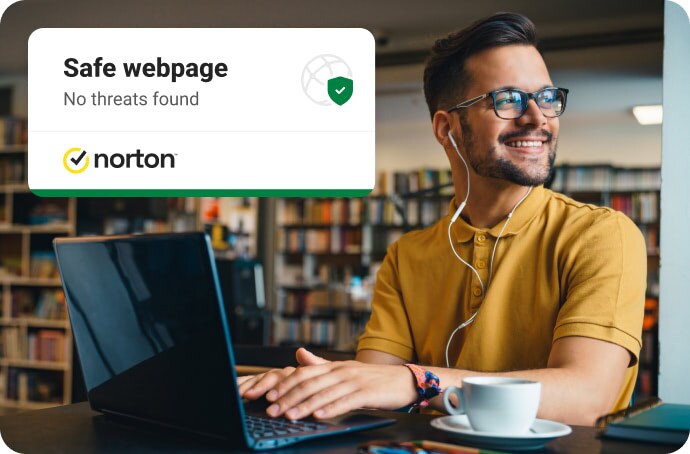 Everything is where you expect
No complicated new designs or buttons, just effective protection against online threats and trackers that you can adjust the way you want them.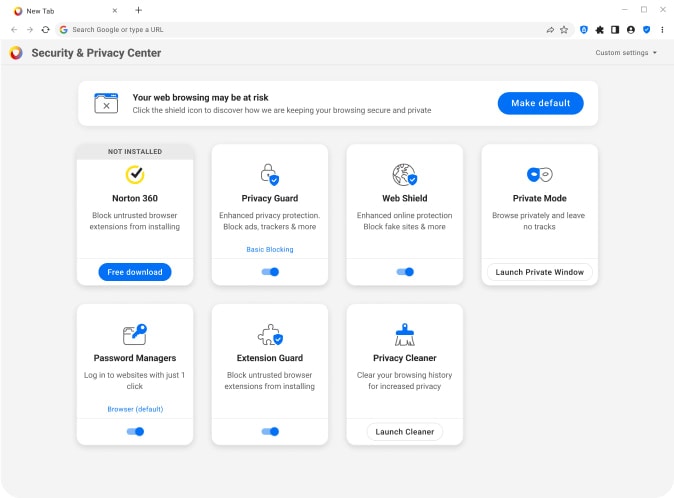 Less junk, better performance
Ads aren't just annoying. They also take time to load, which can slow down conventional browsers and turn your browsing experience from freeing to frustrating.
Norton Secure Browser helps keep your browsing running smooth and fast.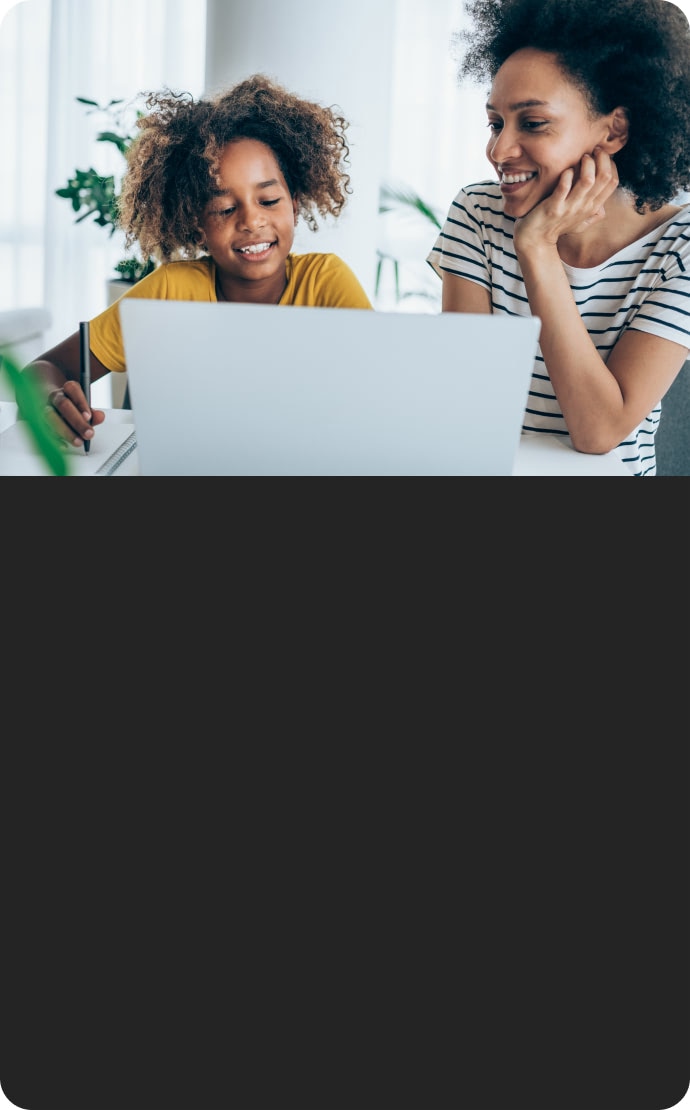 Online safety right from your browser
The Norton brand is part of NortonLifeLock Inc.
Copyright © 2023 NortonLifeLock Inc. All rights reserved. NortonLifeLock, the NortonLifeLock Logo, the Checkmark Logo, Norton, LifeLock, and the LockMan Logo are trademarks or registered trademarks of NortonLifeLock Inc. or its affiliates in the United States and other countries. Firefox is a trademark of Mozilla Foundation. Android, Google Chrome, Google Play and the Google Play logo are trademarks of Google, LLC. Mac, iPhone, iPad, Apple and the Apple logo are trademarks of Apple Inc., registered in the U.S. and other countries. App Store is a service mark of Apple Inc. Alexa and all related logos are trademarks of Amazon.com, Inc. or its affiliates. Microsoft and the Window logo are trademarks of Microsoft Corporation in the U.S. and other countries. The Android robot is reproduced or modified from work created and shared by Google and used according to terms described in the Creative Commons 3.0 Attribution License. Other names may be trademarks of their respective owners.