Emerging Threats
Ticketmaster UK Breach: Customers' Personal Data & Credit Card Information Possibly Stolen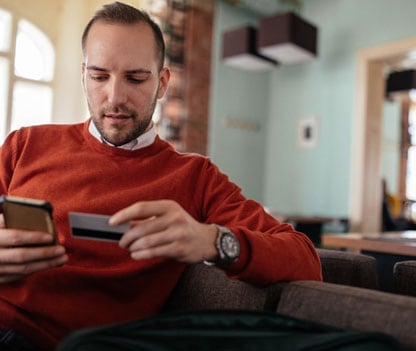 Ticketmaster UK Breach: Customers' Personal Data & Credit Card Information Possibly Stolen
---
In a statement via Ticketmaster UK's website1, the company reports:
"On Saturday, June 23, 2018, Ticketmaster UK identified malicious software on a customer support product hosted by Inbenta Technologies, an external third-party supplier to Ticketmaster."  As a result, it was determined that there was a possibility that an unknown third-party had gained access to certain personal information of their customers.
What information was compromised?
According to the company, some of the personally identifiable information that may have been stolen includes: name, address, email address, telephone number, payment details and Ticketmaster login details.
How to know if you've been affected by the Ticketmaster breach
Luckily, less than 5% of their customer base was affected by the hack, and Ticketmaster UK has already contacted the customers who may have been compromised. The data that was stolen involved UK customers who purchased, or attempted to purchase, tickets between February and June 23, 2018 as well as international customers who purchased, or attempted to purchase, tickets between September 2017 and June 23, 2018.
What to do if you have been affected by this breach
If your debit or credit card number was exposed, you need to replace it. Call the number on the back of your card to let the issuer know what happened and why you want your card replaced. 
Regularly review your credit card and bank statements, looking for unfamiliar activity. If you see a transaction that isn't yours contact your financial institution immediately to let them know.
If you have a Ticketmaster UK account, you should log into your account and change your password immediately. Be sure to use a strong and unique password for your account. 
Be very wary of any email purporting to relate to the breach - there is often a surge in phishing attempts related to high-profile breaches.
Exercise caution with websites offering to check if someone's details are included in the breach. Unscrupulous operators could use the submitted details to identify people who are worried about the breach and target them with extortion attempts. Use free tools, such as Norton Safe Web, to check on the reputation of the site.
Do not pay anyone offering to remove personal details from the leaked data, since this cannot be done. This information is already in the public domain and multiple copies exist.
1 https://security.ticketmaster.co.uk/
Editorial note: Our articles provide educational information for you. Our offerings may not cover or protect against every type of crime, fraud, or threat we write about. Our goal is to increase awareness about Cyber Safety. Please review complete Terms during enrollment or setup. Remember that no one can prevent all identity theft or cybercrime, and that LifeLock does not monitor all transactions at all businesses. The Norton and LifeLock brands are part of Gen Digital Inc. 
---