The connected home is focused on ease of use and convenience. Have you ever left the house and wondered if you turned the heater off, or locked the front door? Well, with the connected home, there's an app for that!
---
Connected homes are a newer, emerging technology gaining popularity very quickly.
The connected home is focused on ease of use and convenience. Have you ever left the house and wondered if you turned the heater off, or locked the front door? Well, with the connected home, there's an app for that! Part of the Internet of Things, the smart home is poised to be the next big deal. As of 2013 there were over 400 million home-connected devices shipped worldwide for that year. Yet with all of this automation so freely available for your home, there are some security concerns to go along with it.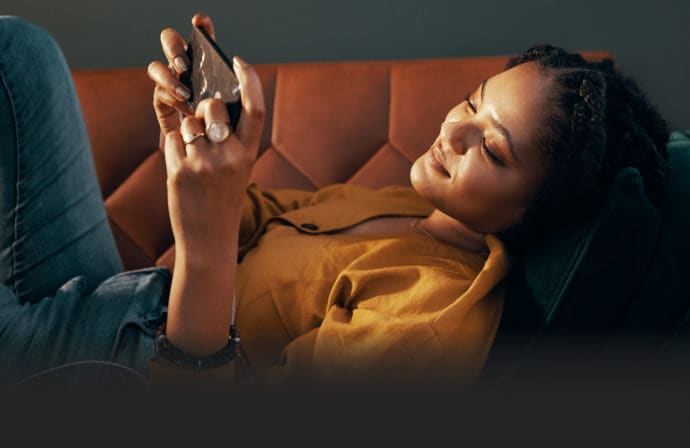 Don't wait until a threat strikes.
Security threats and malware lurk on Windows PCs, Macs, and Android and iOS devices. If you use more than one device – like most of us do – you need an all-in-one security suite. Meet Norton Security Premium.

Enjoy peace of mind on every device you use with Norton Security Premium.
What Does A Connected Home Do?
These devices perform an array of tasks, such as control your climate, unlock your doors, adjust your lighting, control and access security cameras, slow cook a pot roast, and more. In order to have such an automated home, all you need is a home Wi-Fi system and a smartphone at your disposal.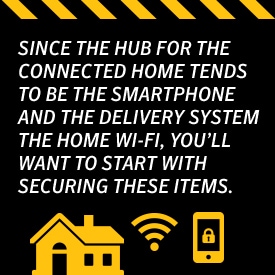 Connecting Everything- What Are the Risks?
In addition to making daily tasks more of a convenience, the applications that go along with connected home devices also collect data about your daily habits and usage. Considering that these applications jointly collect data about your home in one central location, do you know what the companies are doing with all of that data? In addition to the collection of this data, do you know how to stay secure from breaches to keep that data from falling into the wrong hands?
Will Price, the developer of Roomie Remote, a universal remote that connects with many connected home devices such as the WeMo electrical outlet, Nest thermostats, Phillips Hue light bulb, home media players and more, has been fairly immersed in this new technology for quite some time, and was an early adopter of a wide array of connected home devices. Price also has roots in the security and encryption industry. Price previously worked for PGP Corporation that was sold to Symantec in 2010. Of the security of his connected home devices, he says, "I'm generally comfortable with the current situation." But connected home security does not come with a one-size-fits-all solution. "There is such a wide array of devices that I use that no one answer really fits here. Usually there is no choice and the user is given no role. These are very much product-by-product problems," he says. "Some of the products I use get my recommendation and have no significant security issues. Some are a bit before their time, and will likely go through several rounds of security problems."
Despite risks of many of these devices collecting personal data, the virtual security features of some outweigh the risks, particularly for consumer. Prior to being a connected homeowner, Price says one of his major worries was, "Keys to the house. We either made too many copies, leaving us nervous about who had access to our house and if we should change the locks. Or we had too few keys, forcing us to leave one under the doormat. Prior to installing Nest, we would worry about how hot it was in the house for our pets." Being a connected homeowner now, he doesn't worry about physical security issues. "Between being able to remotely view the security cameras and using an app to limit who can open the door, we feel much safer when we travel for business." While these devices and apps can certainly provide peace of mind, it is important not to overlook the extra security you can put into place.
Some of these new technologies are relatively easy to hack. Although this is a large concern, it is somewhat avoidable by securing the technologies that interact with these new types of products.
Security Tips For The Connected Home
Since the hub for the connected home tends to be the smartphone and the delivery system the home Wi-Fi, you'll want to start with securing these items.
Secure Your Home Network:
Change the default username and administrative passwords on all wireless equipment and devices that connect to your network.
Turn on Wi-Fi Protected Access (WPA), which is a security protocol that creates a secure network via encryption.
Turn on all firewalls on your computers and wireless router. Add an extra layer of security to your computers by using security software such as Norton Security. Your wireless network itself may be secure, but it is not secure from the various types of malware transmitted to your computers via the Internet. Everything is connected. *Use strong and secure passwords for your wireless network.
Secure Your Smartphone:
Use a password on your phone to keep other users from accessing your phone in the event that it gets lost or stolen. Make sure your device auto-locks when not in use. Be sure to have an option to remotely wipe the data from your phone in the event that it is actually stolen.
When using your smartphone with connected devices in order to control and protect your data being used by these apps, examine the Privacy Policy before purchasing the product. The Privacy Policy should inform you of what information the app intends to access on your phone, what data it is collecting, and what it intends to do with that information.
Be sure to perform regular software updates on all apps and your phone's OS. As a result, this will patch possible security vulnerabilities that can give malware and cybercriminals access to your phone.
What Does The Future Hold For The Connected Home?
Although this is still new technology, the industry is booming with new products coming out quite frequently. Since this industry seems to be growing fairly quickly along with the popularity of these devices, security concerns will increasingly come into the spotlight. In the interim, you can still use these products safely as long as you implement the safeguards mentioned here.
Editorial note: Our articles provide educational information for you. Our offerings may not cover or protect against every type of crime, fraud, or threat we write about. Our goal is to increase awareness about Cyber Safety. Please review complete Terms during enrollment or setup. Remember that no one can prevent all identity theft or cybercrime, and that LifeLock does not monitor all transactions at all businesses. The Norton and LifeLock brands are part of Gen Digital Inc. 
---